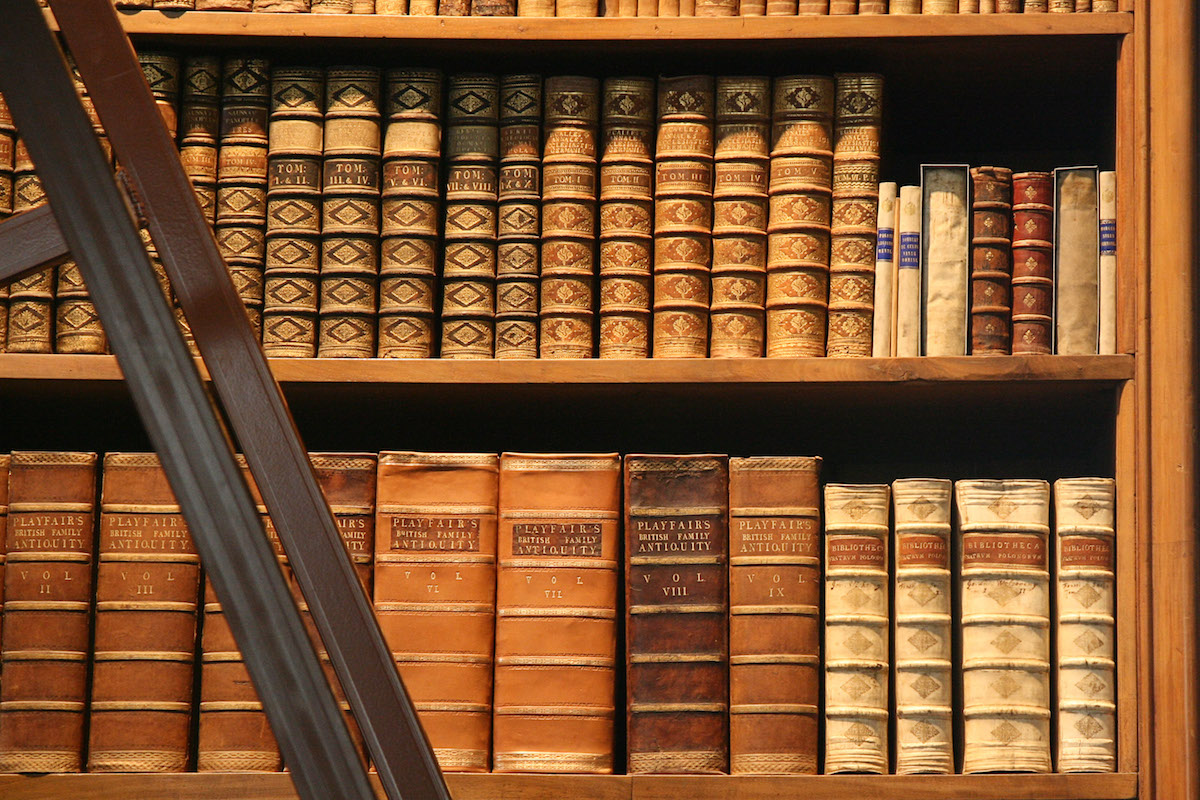 Creative Commons image of Austrian National Library by Matl
At any given moment many of us can recommend a list of books to read. Books that have imprinted on us, named emotions we didn't know we had, carved trails through our brains. Books that stand as a testament to a life lived as a reader. We may construct lists to pass on to a curious niece, nephew, son, daughter, student, or apprentice. "Life is perplexing," we might say, "complex, wondrous, curious, painful, open to unimaginable possibilities. Read these, then go out and find the books that inspire, soothe, guide, challenge, and enlighten you."
Of course, as you know from reading this site, we frequently bring you many such lists, from famous writers, artists, musicians, scientists, and other titans of their respective fields who have inspired millions of young students and apprentices. Today, we have compiled a master list of recommended reading lists, from writers like Jorge Luis Borges, musician-poets like Patti Smith, scientists like Neil DeGrasse Tyson, futurists like Stewart Brand, and many, many more.
In fact, we have two lists from Borges, both predictably lengthy and eccentric. The first contains 33 books that could start a fictional Library of Babel, among which we find Jack London and Herman Melville alongside occult English writer Arthur Machen and Qing Dynasty Chinese writer Pu Songling. Borges' second list spans 74 titles, and was intended, before his death, to expand to 100. Patti Smith also recommends Melville in her list, as well as Mikhail Bulgakov, Louisa May Alcott, and her hero, Arthur Rimbaud. Tyson's list is short, only 8 titles, and he suggests these books not only for the avid reader but—in answer to a Redditor's question—for "every single intelligent person on the planet."
And Stewart Brand? Well, his list of 76 books is one of many such lists (including another one from Brian Eno) for his Long Now Foundation's "Manual for Civilization," a library meant to inspire and inform the few intelligent people left on Earth in the event of catastrophic collapse.
Find the complete list of lists above. 28 in total. In some cases, the titles in each post link to online text or audio books freely available online. And, separately, you should not miss our list of 74 essential books recommended by "a group of international women writers, artists and curators."  Please let us know in the comments if there are any especially good lists not mentioned here–ones you think our readers would do well to consult.
Related Content:
What Books Could Be Used to Rebuild Civilization?: Lists by Brian Eno, Stewart Brand, Kevin Kelly & Other Forward-Thinking Minds
"Tsundoku," the Japanese Word for the New Books That Pile Up on Our Shelves, Should Enter the English Language
74 Essential Books for Your Personal Library: A List Curated by Female Creatives
100 Novels All Kids Should Read Before Leaving High School
Josh Jones is a writer and musician based in Durham, NC. Follow him at @jdmagness
29 Lists of Recommended Books Created by Well-Known Authors, Artists & Thinkers: Jorge Luis Borges, Patti Smith, Neil DeGrasse Tyson, David Bowie & More is a post from: Open Culture. Follow us on Facebook, Twitter, and Google Plus, or get our Daily Email. And don't miss our big collections of Free Online Courses, Free Online Movies, Free eBooks, Free Audio Books, Free Foreign Language Lessons, and MOOCs.