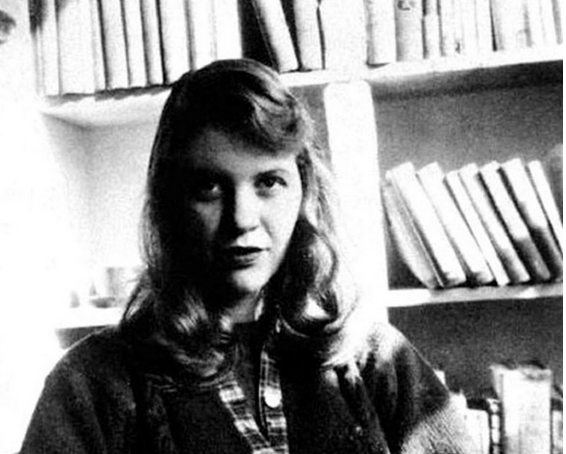 Over the years, we've let you hear Sylvia Plath reading many of her poems, all written before she took her life at the age of 30. What you likely haven't heard — until today — is Three Women, one of Plath's lesser-known pieces of writing. "Originally written as a radio verse drama for three voices," notes The Guardian, the play "was broadcast in 1962 on the BBC Third Programme and later included in Winter Trees, a poetry collection first published in 1971." "With its themes of pregnancy, birth, miscarriage and adoption, it perfectly encapsulates the experience of becoming – or not becoming – a mother, including all the ecstasy and terror of childbirth." Below you can hear a recording with actress Judith Binder as the wife, Ann Bernstein as the secretary, and Rachelle Towers as the girl. The program is made available on Archive.org by Pacifica Radio Archives. Find more Sylvia Plath audio in our collection, 700 Free Audio Books: Download Great Books for Free.
Related Content
Hear Sylvia Plath Read 50+ of Her Dark, Compelling Poems
Hear Sylvia Plath Read Fifteen Poems From Her Final Collection, Ariel, in 1962 Recording
The Art of Sylvia Plath: Revisit Her Sketches, Self-Portraits, Drawings & Illustrated Letters
Sylvia Plath, Girl Detective Offers a Hilariously Cheery Take on the Poet's College Years
Hear Sylvia Plath's Barely-Known Radio Play, Three Women is a post from: Open Culture. Follow us on Facebook, Twitter, and Google Plus, or get our Daily Email. And don't miss our big collections of Free Online Courses, Free Online Movies, Free eBooks, Free Audio Books, Free Foreign Language Lessons, and MOOCs.