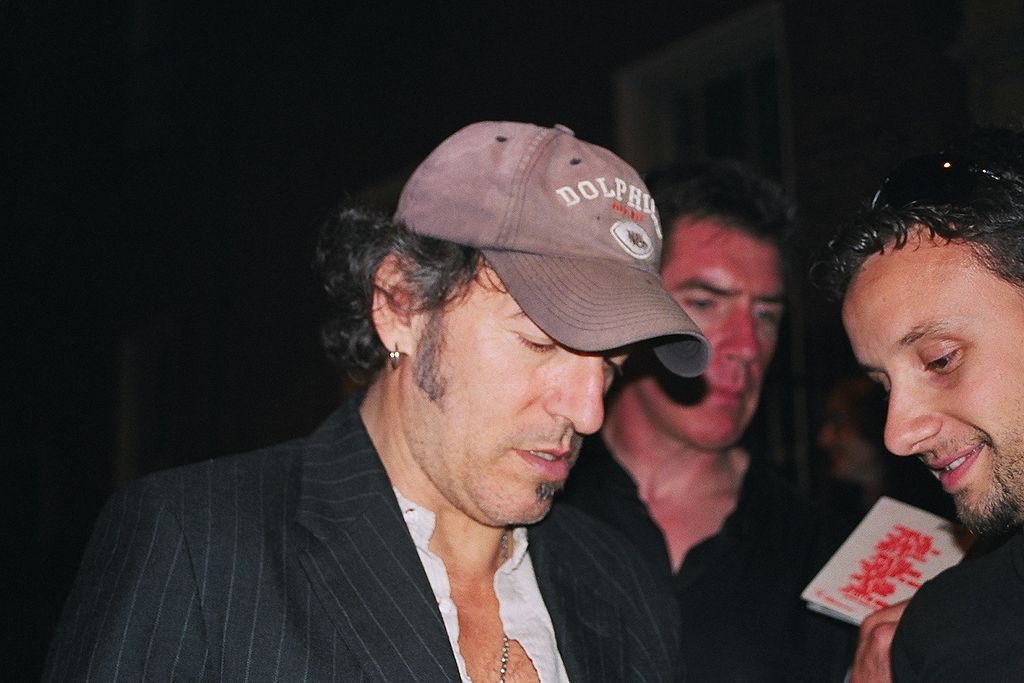 Image by Michele Lucon, via Wikimedia Commons
Bruce Springsteen turns 67 today. And next week his long-awaited memoir, Born to Run, will finally get into readers' hands. In advance of that literary event, we're looking back at a 2014 interview with The New York Times, printed shortly before Springsteen published his children's book, Outlaw Pete. 
The interview takes you inside Springsteen's literary world, revealing what books he reads, which books he loves, and what authors have shaped his songwriting (and likely his own literary style): The Times asks: "Who is your favorite novelist of all time, and your favorite novelist writing today?;" "Who are your favorite New Jersey writers?;" "What's your favorite memoir by a musician?;" "What book, if any, most influenced your decision to become a songwriter and musician or contributed to your artistic development?" The books he namechecks along the way include the following:
American Pastoral, I Married a Communist and Sabbath's Theater, by Philip Roth
Anna Karenina, by Leo Tolstoy
Blood Meridian, by Cormac McCarthy
Chronicles, by Bob Dylan
Last Train to Memphis: The Rise of Elvis Presley, by Peter Guralnick
Leaves of Grass, by Walt Whitman
Life, by Keith Richards
Lonely Hearts of the Cosmos, by Dennis Overbye
Love in the Time of Cholera, by Gabriel García Márquez
Moby-Dick, by Herman Melville
You can read the interview in its entirety here, and find some of the classic books he mentions in our collection, 800 Free eBooks for iPad, Kindle & Other Devices. His memoir, Born to Run, will be officially released on September 27th. The companion album, Chapter and Verse, is out today.
Related Content:
Free Online Literature Courses
Bruce Springsteen Plays East Berlin in 1988: I'm Not Here For Any Government. I've Come to Play Rock
Heat Mapping the Rise of Bruce Springsteen: How the Boss Went Viral in a Pre-Internet Era
Springsteen's Favorite Books & Reading List
Bruce Springsteen Lists 20 of His Favorite Books: He Turns 67 Today, and His Memoir Comes Out Tuesday is a post from: Open Culture. Follow us on Facebook, Twitter, and Google Plus, or get our Daily Email. And don't miss our big collections of Free Online Courses, Free Online Movies, Free eBooks, Free Audio Books, Free Foreign Language Lessons, and MOOCs.